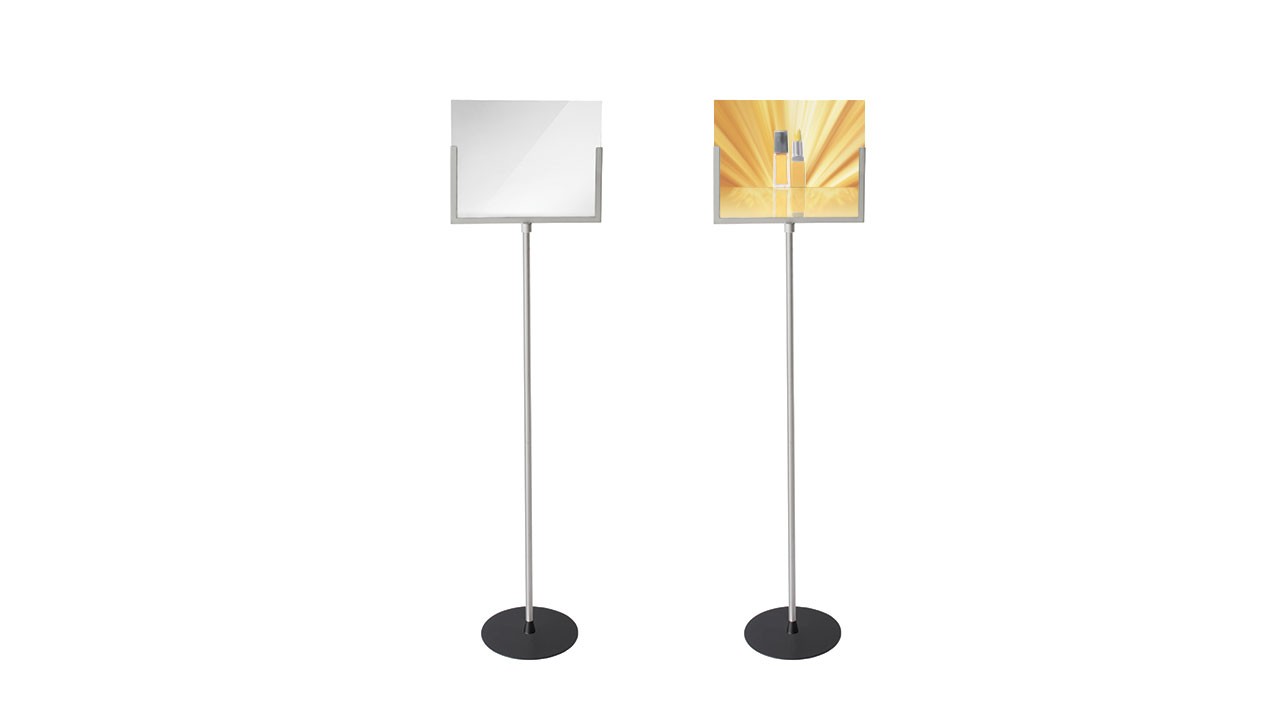 FLOOR SIGN STAND SILVER - FSH021LS
Model#: FSH021LS
• Insert Size: 14"W x10¾"H 
• Base Size: 10"Dia. 
• Full Size: 52½"H 
• Color: Silver
• Material: Metal
• Poster display stand 
• Top loading insert 
• Double sided with clear acrylic inserts to display prints. 
• Ideal for retail, showroom, trade show, and convention display. 
Custom message, design & printing sold separately.
Disclaimer *All sizes are quoted are approximate. Product images are intended to only illustrate the closest accuracy of the actual product. While all effort is made to ensure the images are as accurate as possible, product specifications may change without any notice.
*Copyright @ FuTech®.