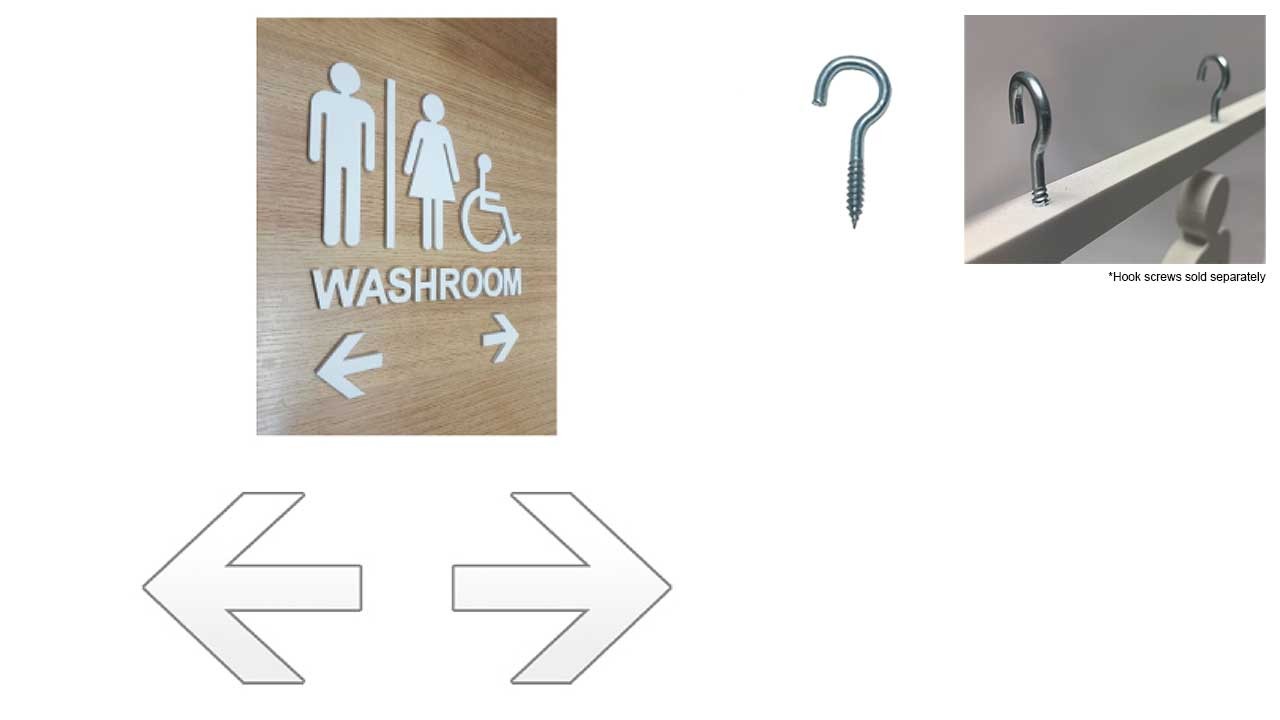 PVC CUT OUT ARROW SIGN
Model#: DIY014
• Size: 2¼"W x 2"H (Small)
Model#: DIY015
• Size: 3"W x 2½"H (Large)
• Colour: White
• Material: 5mm PVC Sintra
• DIY 3D Icons and Letters are made of White 5mm PVC sintra and come with two sizes. They are great for attaching to walls and doors.
Wallmount only
Hook Screws
• Size: 1-1/4"H
• Sold separately
Disclaimer *All sizes are quoted are approximate. Product images are intended to only illustrate the closest accuracy of the actual product. While all effort is made to ensure the images are as accurate as possible, product specifications may change without any notice.
*Copyright @ FuTech®.